1,000,000 strong … and growing
For the last five months, every Monday at 11am PST has found me in front of a computer, chatting about WordPress for a 30-minute, live-streamed roundtable discussion called WPwatercooler. The show is the brainchild of Jason Tucker, who conceived of the idea as a way to blend his love of podcasting and WordPress with the energy and creativity of the OC WordPress Meetup group. Mix in professional enabler Chris Lema and BOOM! WHAMMO! Show.
The format is pretty simple: We use Google Hangouts to get up to 10 people in a group chat, and Jason streams it live on YouTube. He also archives it on the WPwatercooler YouTube channel, and sets it up as a podcast on iTunes and a few other channels.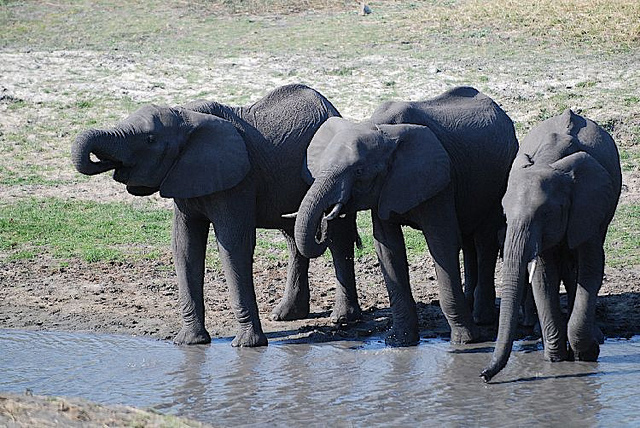 We start off with a general topic, but like with any watercooler conversation, it veers off in directions we weren't expecting, like in Episode 17, where less than a minute before broadcast, Steve Zenghut decided we should all play a secret word game, and the entire show suddenly had a very, well, odd vocabulary (mega bonus points to anyone who can find all the words we slipped in).
Today we filmed our 20th episode … and crossed the threshold of ONE MILLION views.
That's pretty awesome. It's also a little unnerving.
When Jason asked me to be on the show, I thought it sounded fun. I love my OCWP peeps and as a freelancer, the idea of some weekly camaraderie focused on WordPress sounded great. I had never done a group Hangout before, and in that first episode you can totally tell ::cringe::.
Now, five months later, I'm still perfecting my Hangout etiquette, but I've been on 17 of the 20 episodes, even patching in from Northern California, Austin TX, and Phoneix, AZ. We also did three remote broadcasts from WordCamp Phoenix, four if you count the Friday episode where we botched the sound and I forgot I was on a laptop and leaned in at a less-than-chaste angle. (Thankfully Jason took that episode offline.) And we're working on doing more remote broadcasts from WordCamp Miami.
Did I say unnerving? How about unlikely?
Six months ago if you had put "being on a YouTube show"on a list of 1,000 things and asked me to choose 500 I thought I might possibly be doing in six months, it wouldn't have made the cut. It wasn't anywhere near my radar.
Of course, like a lot of unlikely occurrences, it actually makes perfect sense. In high school, I helped put together the daily news broadcast. In the late 90s' tech bubble I worked at a start-up called CyberRadioTV, a far-before-its-time Internet television/radio station, where I produced three hour-long webcasts on sports and politics, as well as the live DJ shows on the weekends. And in the past few years I've collaborated with various folks to produce a few promotional videos and a music video or two for my sister's band. Despite my penchant for print, it seems broadcast has always been hanging around.
The difference now is that I'm in front of the camera instead of behind it. And my … well, let's call it quirkiness, is now not only recorded for all posterity, but people are actually watching it. A lot of people. Given the innocuous way the show started, it didn't even occur to me to consider the possibility that people would watch it, which is probably the reason I agreed to be on it in the first place.
One million views is a pretty exciting milestone for any online endeavor.
Jason and Chris have done an incredible job of taking a solid concept, executing it quickly, and following through. All feelings about said quirkiness notwithstanding, it's been great fun, and more than a little inspiring, to watch it grow. I am delighted to be a part of WPwatercooler and I am excited to see where it goes!
So cheers to you Jason, Chris, and my various WPwatercooler cohorts. Congratulations on a million views and here's to a million more!